If a traveler applied to determined dates but for any reason they have to be changed, you may do that in your chat with the traveler: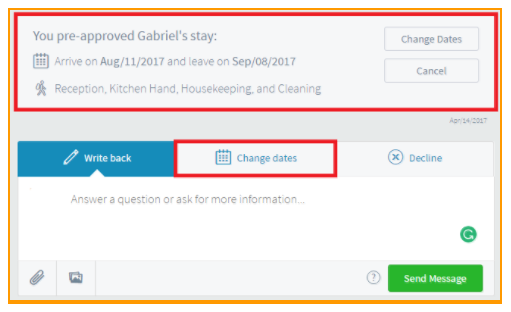 The volunteer will receive a new pre-approval to accept and confirm the trip!
In case the trip is already confirmed, all you have to do is click on the button "change dates" in the confirmation card located in your conversation with the traveler:

The traveler will receive a change of date request, which they can accept or reject. If they reject, the dates of the former trip remain confirmed. If they accept, the former trip with the old dates will be canceled and a new trip will be confirmed with the new chosen dates!
If the trip has already started, it's only possible to change the departure date (either to leave earlier or to extend the stay).