If for some reason the traveler leaves your place, you can try contacting them at first! If there's no response, then they're not in agreement with our community values, which include commitment and transparency.
We're aware of your needs and we're sure you needed that volunteer to help you. So, in order to find a new person for your project, we advise that you activate the LAST MINUTE feature on your position.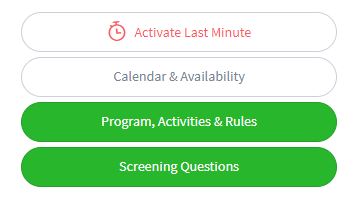 Once your Last Minute is active, your position will be shown to travelers who are ready to travel right now! That is, you'll receive applications of travelers that can arrive to your place as soon as possible.
We also ask you to let us know what happened so we can see if there's anything we can do to help you, and most important, leave a review for the traveler. Be transparent and let others know how things went with the volunteer. We value communication within our community and leaving reviews is the best way to share what happened!