Worldpackers is a collaborative community that connects, through its online platform, travelers and hosts from all over the world to exchange knowledge and volunteering experiences, always promoting personal development. 💙

By living a cultural exchange you can experience new cultures, learn languages, develop new skills, teach and be taught, and collaborate on amazing projects around the world!

You can find over 9K hosts in more than 140 countries, from hostels and inns to ecological projects and social projects where you can collaborate in exchange for accommodation and help your host with photography, social media, cleaning, cooking, reception, amongst others. In addition to the free accommodation, some hosts also offer meals, discounts on tours, and other benefits. All of this is available on WP Trips, WP Pack, and Pack Plus plans.

For learning at home or on the road, you can join the Worldpackers Academy: The travel school made by travelers. 🌎

Worldpackers counts on a team dedicated to the host's approval and follow-up, in order to keep the platform in the safest way possible.
If you don't feel safe, you can talk to travelers who have already been to those experiences. They will help you understand a little more about the experiences our hosts provide or any other questions you may have.
Support before, during, and after travel
We want you to travel, connect with people, live incredible experiences, and get to know new cultures in a peaceful and safe way! To help you with that, we have a team that helps all members of our community with their experiences. If something goes wrong on your trip, you can use the Worldpackers Insurance and our team will do their best to help!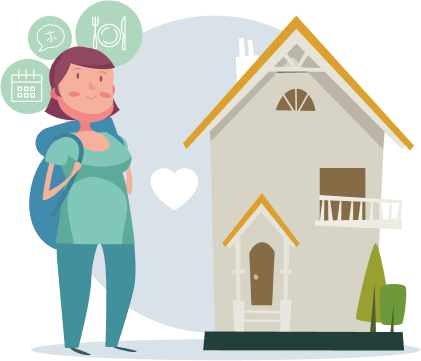 Hosts Approval Process
In the Host Approval Process, we check the main online references, which demonstrate the quality of experiences previously lived by travelers, to see if they fit our quality standard and if they really understand what a collaborative exchange is.
From this point, we proceed with the approval process, with internal reviews and guidance on how to have a complete and updated profile, until the host is finally welcome at Worldpackers!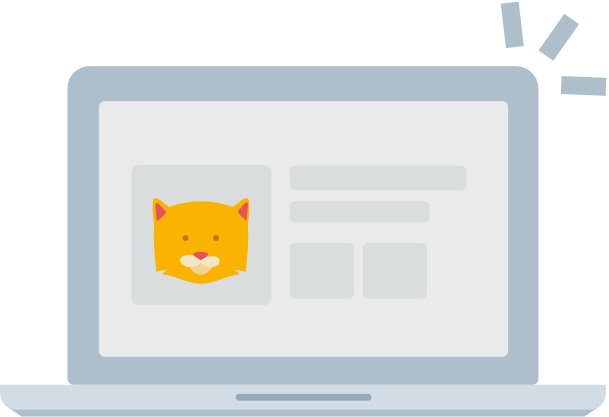 Review Evaluation Process
In order to maintain the quality of the experiences, we have the review evaluation process, where we monitor all reviews made by members who actually lived the experience and we contact those who review had reported unusual things, according to our quality standard. If anything out of the ordinary is reported, all appropriate steps are taken.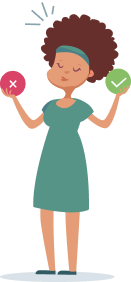 Our purpose is to have real human connections, honest relationships, and incredible opportunities, based on transparency and collaboration. Therefore, hosts and travelers can write reviews after all confirmed experiences on the platform and those are visible to our entire community. As a collaborative community, we really count on member reviews!
Top Hosts
As a way of recognizing the hosts who really share our purpose, we have a badge that indicates the Top Hosts: those who have already received several Worldpackers and have a super high average rating, offering experiences of true collaboration and cultural immersion.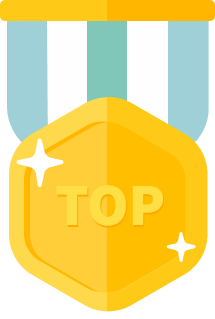 If your question is not answered here, you can consult the most frequently asked questions here. 😊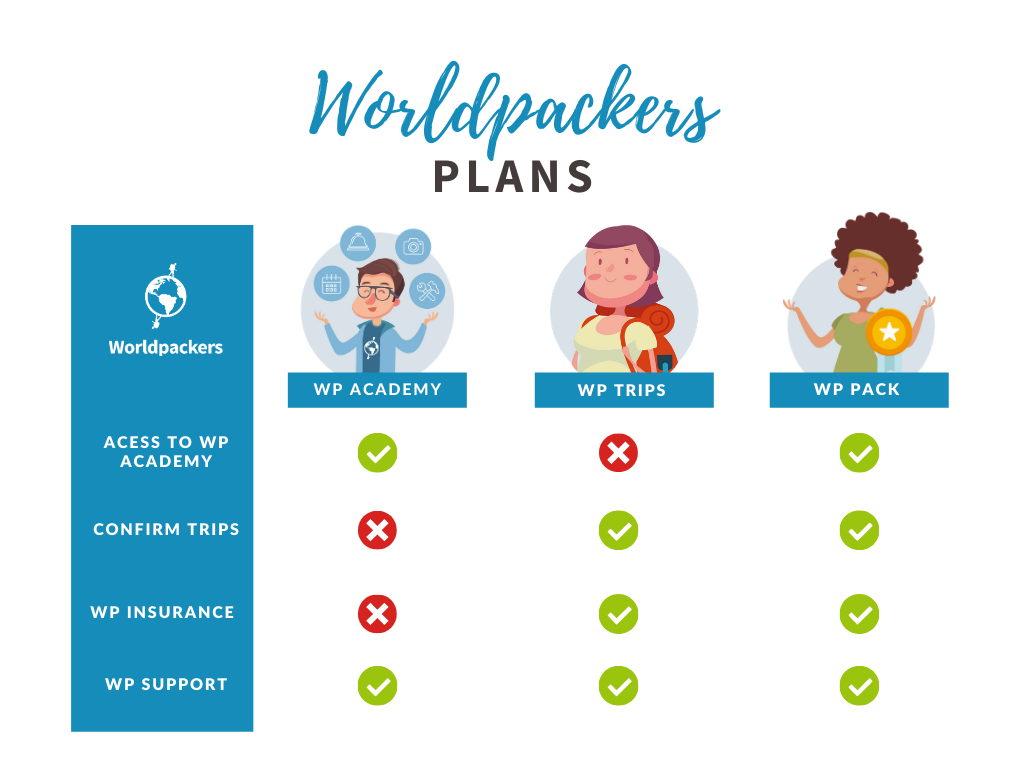 To know everything about each of the plans, just click here! ✈️