We want to provide incredible and transformative experiences for our community, so from May 1, 2020, Worldpackers has three plans: WP Academy, WP Trips, and WP Pack.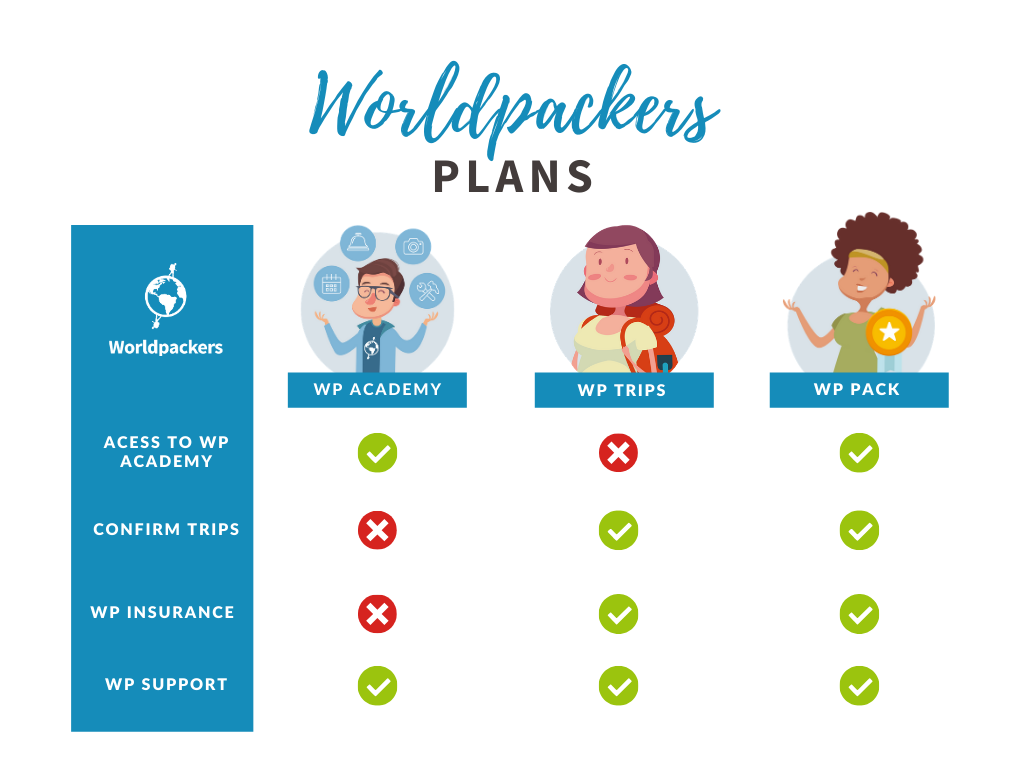 All plans are valid for 12 months, but can be extended if there is any active promotion.


WP Academy
With WP Academy, you have access to exclusive content made by travelers from our community, digital influencers, and the Worldpackers team itself, to help you plan and prepare your future trips, with a focus on personal and professional development. The benefits for WP Academy Members are:
Access all courses, guides, and playlists made by experts and community influencers;

Receive a certificate for each complete course;

Count on our Community Happiness team to help you with technical problems, plan changes and cancelations, doubts, and feedback.
The Academy is separated into three tracks: one on how to travel and volunteer, (which is free), another one on digital nomadism, and one on travel planning. The access for those tracks is sold individually and each one costs USD 39. You can see all information of WP Academy - Tracks Plan by clicking here.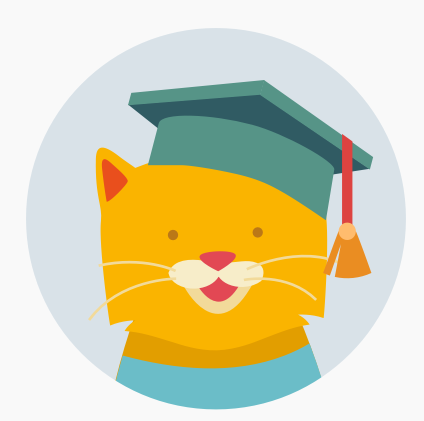 WP Trips
WP Trips gives you access to connect with hosts from around the world for collaborative exchanges of skills for accommodation, which are opportunities for personal and professional development. As a WP Trips Member, you can:
Contact all of our hosts - hostels, guest houses, ecological projects, social projects, and many more, from all over the world - and apply for volunteering positions;

Confirm as many trips as you want during the 12 months

of your plan;
Count on our Community Happiness team to help you before, during, and after your trips and have access to the WP Insurance;

Receive reviews and endorsements of skills on your profile from the hosts, which can help you to travel more;

Receive invitations from hosts for volunteering opportunities;

Access all information on hosts profile;

Information on what kind of help the host is looking for at the moment, such as help at the reception, social media development, farming, and many other abilities;

All benefits, besides accommodation, that the host can offer you - such as meals and special discounts;

Hours/days of the week you'll need to help your host with;

See photos, videos, reviews from other travelers, extra information about the place, and other relevant info to help you decide if this is the perfect opportunity for what you're looking for ;)
You can learn more about WP Trips here.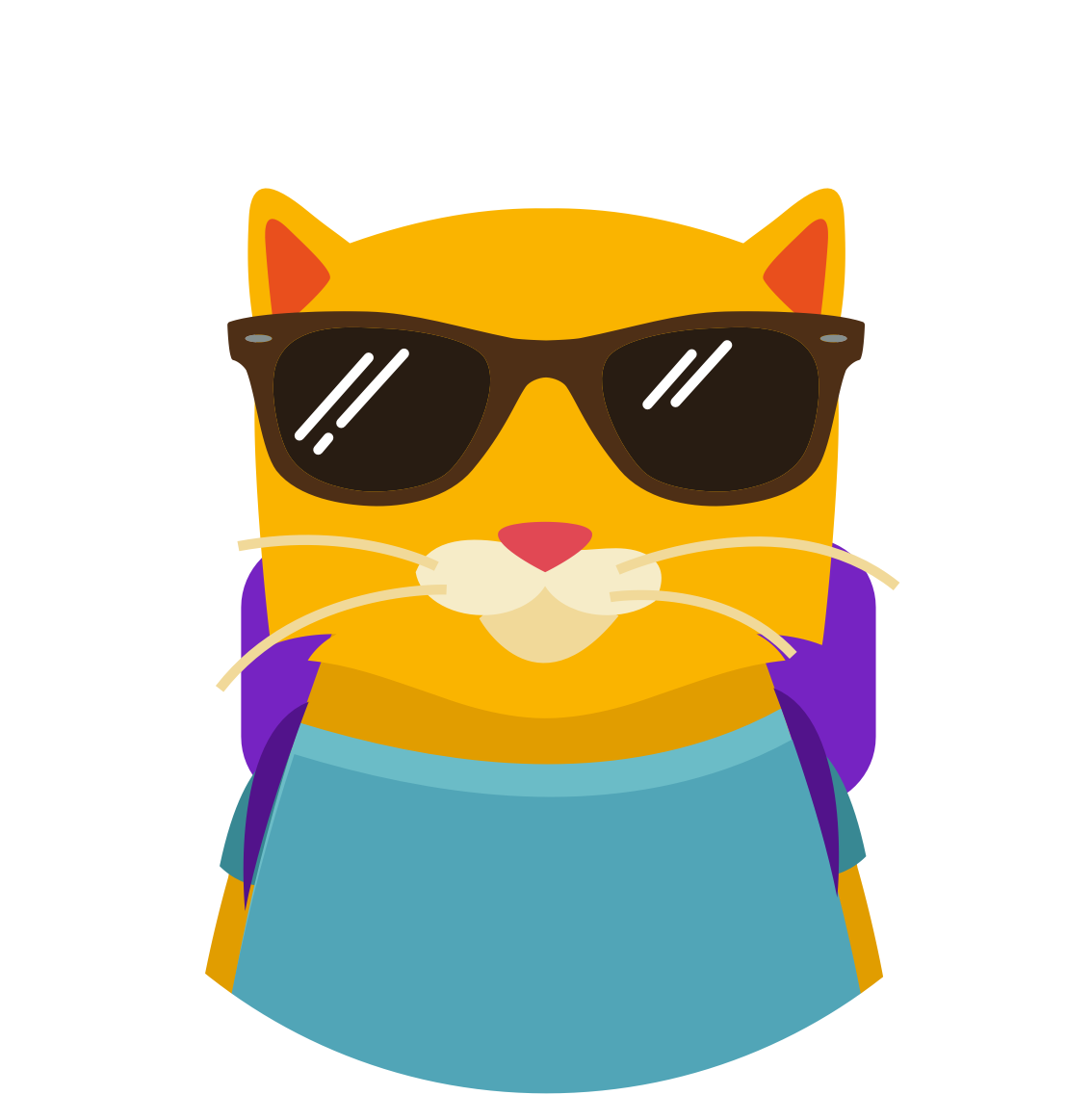 WP Pack
WP Pack Members have access to the benefits of both plans for a whole year! In addition to having access to exclusive content produced by travelers and digital influencers, receiving certificates on their profile, and being able to connect with the community to exchange experiences, members also have access to hosts and can apply and confirm trips, with WP Insurance and our Community Happiness team! The benefits are:
Full access to the WP Academy plan for 12 months;

Full access to the WP Trips plan for 12 months.

If purchased on or after April 1st, 2022, it includes the

Extended Insurance

.
Check out all the details of the WP Pack here!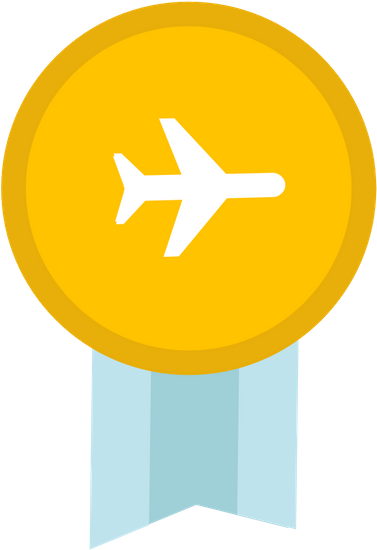 We are always improving our processes and open to receiving feedbacks! If you have any questions or suggestions, we'll be happy to help. 💙