Worlpackers is a global community of conscious travelers and welcoming hosts that have been promoting thousands of unique connections and experiences since 2014. These exchanges aim to develop and transform the world into a more socially and environmentally sustainable place.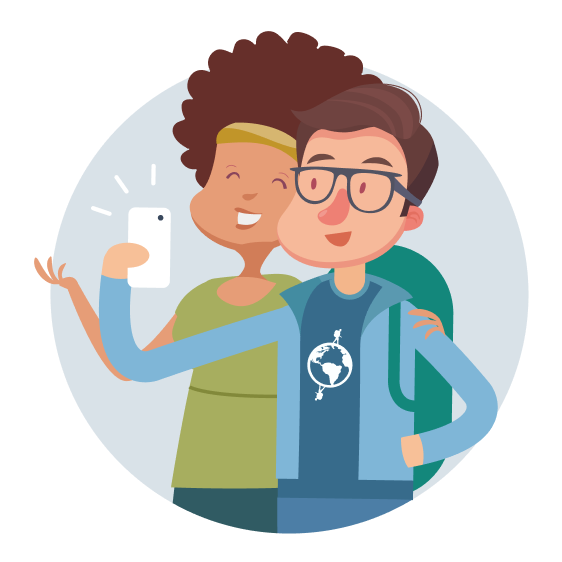 What does Worldpackers promote?
We promote win-win experiences which create opportunities for development for travelers, hosts, and their projects. Our experiences are based on our main pillars: respect, inclusion, collaboration, and learning.
What does it mean to be a member of Worldpackers?
Being a member of the Worldpackers community - either as a traveler or a host - means being part of a collaborative community formed by users of all origins. There is no space for discrimination, be it related to gender, race, religion, nationality, or ableness.
What does Worldpackers expect from members?
Each region has widely varying cultural norms, beliefs, customs, and laws. For that reason, we expect hosts and travelers to act according to local laws and treat each other with respect and empathy, even when opinions differ from the norms or beliefs of the context in which they are inserted.
The pillars mentioned are expected to be respected by all Worldpackers' members before, during, and after experiences. Here at Worldpackers, we believe that collaborative experiences go beyond exchanging skills for accommodation - it's about the connection created between the project's team, travelers, and the local community.
What does Worldpackers consider as feedback?
We understand that experiences can be subjective and lead to different perspectives. Therefore, we expect the entire community to be open to giving and receiving feedback with empathy, keeping in mind that the purpose of the reviews on the platform is self-development. For this reason, we always seek to understand both sides and present opportunities to improve future experiences.
To ensure the collaborative purpose and safety of members of our community, we rely on the feedback shared by our members about each experience, which can come from public reviews left on the platform or from our private support channels. Feedback can be given proactively by the travelers and hosts or requested by the Worldpackers team.
We are always open to listening to both parties and ready to share the best practices we have learned from our hosts and travelers from around the globe since 2014. As the Worldpackers community grows, we will continue to ensure that our processes and practices are aligned with our goal: to promote collaborative experiences in a transparent, safe, and welcoming community.
+ Know more about our Policy for the Quality and Safety of Experiences