The Worldpackers Trip plan is the perfect choice for those who want to apply for thousands of volunteer positions around the world and travel as much as they like.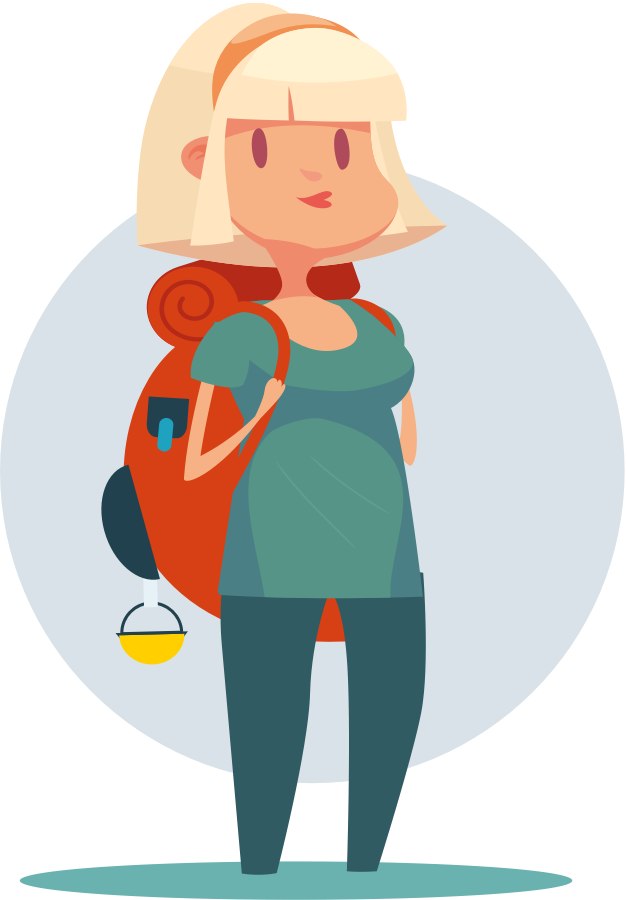 This plan allows you to have access to the following benefits:
Confirm your trips:

Apply for opportunities and travel as often as you like anywhere in the world! Collaborate on your host's project and in return receive accommodation and other benefits.

Get your certificate: Watch the Traveling with Worldpackers videos on WP Academy and get certificates to increase the chances of being accepted by the hosts.
Access host information:

Access all the host information to make sure that it's safe to participate in the chosen volunteering opportunity.

Receive invitations from hosts:

Be invited by hosts interested in welcoming you as a volunteer. The choice to go or not is completely yours :)

Worldpackers Support: You can count on our Community Happiness team to help you out. Learn more here.
Worldpackers Insurance: If you need to leave your stay with a host, we help you find a new volunteer or pay for 3 nights' accommodation in a hostel in the same city. Learn more here.
Apply for as many volunteer opportunities as you want

Chat with hosts and ask questions about the position

Check the necessary documentation if you want to go abroad

If you are approved for volunteering, confirm your trip on the platform

Pack your bags and travel like a local!

After the experience together, you and the host leave reviews

Live your life traveling with the WP Programs
The WP Trips plan lasts for 12 months*. You can purchase your plan here by credit card or PayPal, for USD 49. If you're Brazilian, you can also purchase your plan in 12x installments without further taxes by credit card, or generate a bank slip - PayPal isn't available to Brazilian members.
The dollar conversion rate used is automatically the one imposed by the financial platform used.
You can, at any moment, change or upgrade your plan to the Worldpackers Pack. Here are all details on how to do it! :)
If you wish to cancel your Worldpackers Trips plan, please access our Cancellation Policy.
If you wish to travel with your partner or friend, check here all details to have access to this plan for USD 59.
If you're already a member at Worldpackers and have purchased your membership before May 1st, 2020, your plan keeps on giving you full access to Worldpackers Academy and Worldpackers Trips benefits up to the end of your membership validity.
To have access to Worldpackers Academy, you must have the Worldpackers Academy Plan or the Worldpackers Pack Plan. Understand the differences between our plans here.
*The WP Trips plan lasts for 12 months. Plans purchased until 12/31/2020 are valid for 1 year and 6 months and plans purchased between April 1 and July 31, 2021, are valid for 15 months.