The review button will show up three days before the volunteer leaves, that's why it's so important to have the correct dates of check-in and check-out in our system. You'll also receive an email right after the check out day and a notification will pop up when you log into Worldpackers again.
Remember that during the review period, according to our Reviews Policy, you can leave an evaluation for travelers by clicking the "write a review" button on your inbox.
To do that, access the platform using a computer, go to your inbox and look for the traveler's name: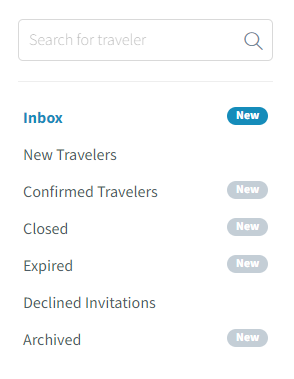 After that, you just need to click on "write a review" next to the volunteer's name. :)

Some details about reviews in Worldpackers:
After the check out date, both you and the worldpacker have only 15 days to write a review;

In this period, the only way for you to read what the traveler wrote about you is writing a review yourself, and vice-versa;

Once both sides write a review, they will be visible on each others profile;

After 15 days have passed, neither side can write a review anymore, without exceptions.

If only one side writes a review, it will be visible on the profile of the other on the 15th day from the check out date.
We have built this system in a way to avoid situations where the host or worldpackers write a "revenge" review, just because they have received a bad review themselves. We believe this is a more honest and trustworthy way to share the experience with other members of our community.