Worldpackers offers two types of refunds when plans are canceled: refunds to the original payment method ($), and credits on our platform. You can find further information about this subject below: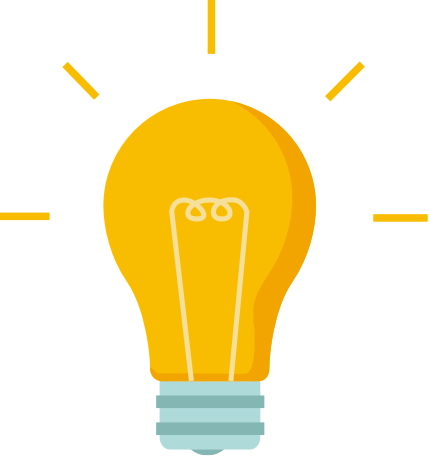 All of these situations apply to members of our Academy, as well as solo and buddy travelers.
Refunds to the original payment method
For Brazilians, if you request to cancel your plan up to 7 days after confirmed payment, you may receive a full refund to your credit card.
If you paid by bank slip, we'll deposit the money to your account or via Pix.


For other nationalities, full refunds are issued when cancelation is requested within 7 days of confirmed payment, as long as none of our services have been used.


"Use of services" is defined as:
One or more applications to hosts with responses;

One or more pre-approvals by hosts;

One or more confirmed trips.
These differences are because Brazilians enter into a contract with Worldpackers S.A. - Brasil, while travelers from other countries have a contract with Worldpackers Corp. - USA, such that different local payment laws and processes apply. To learn more, just click here!
As a collaborative platform, our mission is to facilitate connections between travelers and hosts all over the world. Confirmation of dates and other important details about your exchanges are the sole responsibility of hosts and travelers. Therefore, the use of our services refers to contacting hosts, not confirming or having gone on a trip. 😊

Refunds as platform credits
If you request a refund between 8-30 days after purchasing your plan, with or without use of services, we'll refund your original payment amount in the form of platform credits. 🤩
Credits will be added to your WP wallet and appear as an automatic discount when you select a new plan in the future. They never expire, so you can use them whenever you like!
Any plan purchased with credits will be subject to all of the same terms and conditions as all new Worldpackers plans, such as validity, benefits, promotions, and applicable policies. You can learn more about credits by clicking here.
If you cancel a Worldpackers Couples/Friends plan, the refund or platform credits will be issued to the account owner, whoever paid for the plan.

Situations where no refunds are allowed
No monetary refunds are permitted after 7 days have passed since a plan purchase, and after 30 days no refunds of any kind are allowed.

No refunds of any kind will be issued if a traveler deletes their account.

No refunds of any kind will be issued if an account has been deactivated by our team according to our

Safety and Quality of Experience Policy

We do not offer partial refunds.
Worldpackers is not responsible for:
Problems with passports and/or visas;

Availability and/or cost of transportation to your host;

Host availability;

Health & travel insurance;

Responsiveness and/or acceptance rates of hosts.
How do credits work?
Worldpackers offers refunds in the form of platform credits in certain plan cancelation situations. This option was created because we know that some travelers need to cancel their plans for various reasons – but never want to give up on them! ;)
Below are the rules for using credits:
Credits are individual and non-transferable: you cannot withdraw the credits from your account or transfer them to any other community member. The only exception to this rule is in the case of Couples/Friends plans – get in touch with us if you need to do this kind of transfer;

Once you use your credits to buy any Worldpackers plan, they cannot be returned to you to use in another purchase;

Credits may not be redeemed for cash;

Credits may only be used to pay for a Worldpackers plan on our platform.


How do I use credits to buy a new plan?
To use your credits for the purchase of any new plan, you'll need to go through the normal checkout process and enter your credit card number. The amount of credits you have will be automatically deducted from the plan price.
If you have less credits than the cost of your desired plan, your credits will be used up and the difference will be charged to your credit card.
Local policy differences
By becoming a member of our community, you are agreeing to our Terms and Conditions, determined by your country of residence.
If you are a resident of Brazil, you are entering into a contract with Worldpackers S.A.
If you are a resident of another country, you are entering into a contract with Worldpackers Corp., 299 Alhambra Cir, Suite 403 Coral Gables, 33134, USA.
Your "country of residence" determines the policies associated with your Worldpackers account, in this case our cancelation policies which differ depending on your location. If you move to another country, the Worldpackers entity with which you have a contract will be determined by your new country of residence as described above, beginning on the date of relocation.
Host Response Guarantee
The Host Response Guarantee is the guarantee that we will refund the amount paid for your membership if you apply to five or more hosts and do not receive any response - positive or negative - within 30 days of purchasing your plan. In other words: if, after making five or more applications to different hosts, all the applications expire due to a lack of response from the hosts within 30 days of purchasing the plan, you can request cancellation and receive your money back. If you want more information about it, click here.