If the volunteers are not answering to your invitations, don't be disappointed! Some of the people you reached out to may not be planning to travel at the moment.
In case no one shows up at the search, try to use fewer filters on your opportunities. That way, more travelers will have access to your positions announced on the platform.
Another idea is that you can send invitations to the volunteers. You can find them at the search for travelers. Then, all you have to do is select a profile that interests you and send the invitation by clicking on "Invite":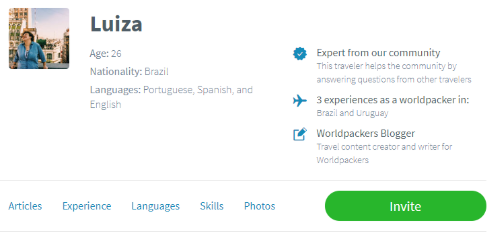 If the problem persists, please get in touch with us!