To clarify any possible doubt you may have when starting out with Worldpackers, we've put together answers to the most common questions of our travelers: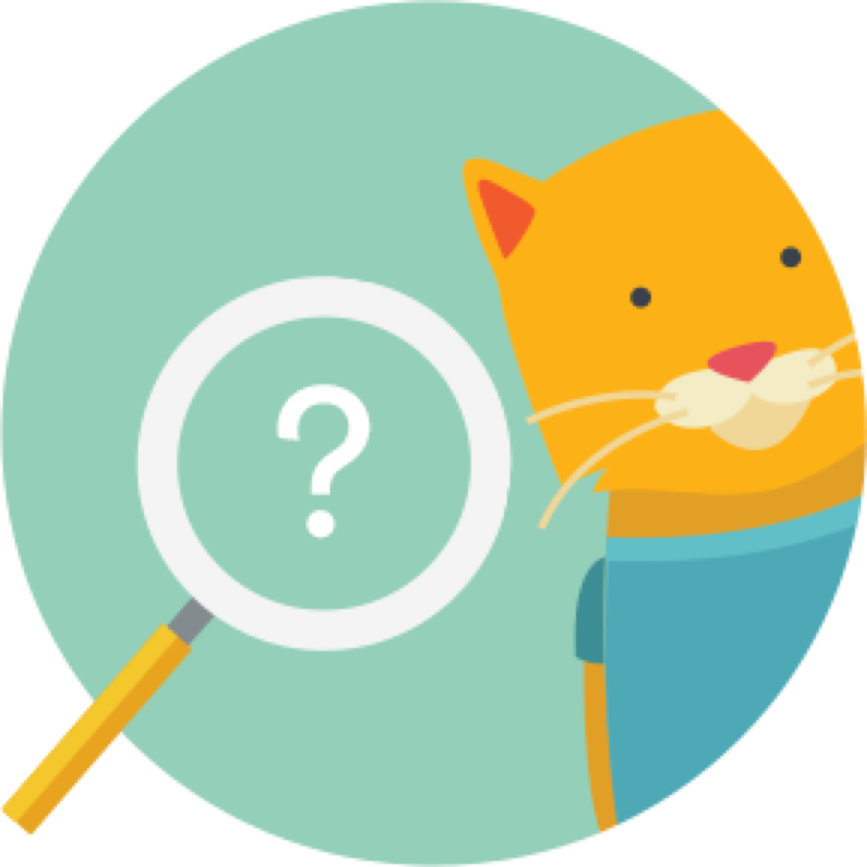 Do I have to pay for my transportation?
Worldpackers is a platform that connects hosts and travelers to facilitate exclusively collaborative experiences. All other related logistics are the sole responsibility of the traveler, such as plane tickets, local transportation, visas, health and/or travel insurance, and other big-picture details about your trip.

We always recommend buying your plane tickets after confirming your trip on the platform, okay? :)

What is the minimum age to travel?
As a global community that offers collaborative trips to the whole world, we only allow trip confirmations to people who are 18 or older. This way, we can be sure that everybody is traveling safely!
If you're not 18 yet, you can learn from the "Travelling with Worldpackers" courses, on Academy, or save your favorite positions on your wishlist to plan a wonderful trip for when you reach 18 years old! 😊​
Is there an age limit to travel?
We believe that travel is a universal right and that everyone can be a Worldpacker! Depending on the requirements and vibe of a project, some specific hosts may set an age range for applying.
Some accommodations have an age limit including for their guests, which is completely up to the host. But don't worry, we have many hosts who would be happy to welcome you!
To learn more about how to travel with Worldpackers and read stories from travelers of many different ages, check out our blog. ⭐

Can I travel with children?
The first thing you'll need to do if you want to travel with children is talk about it with your host when you're applying.
Many hosts don't accept children because some locations and facilities are not properly equipped for them, such as certain hostels for example. However, some hosts can accept them, like certain NGOs, farms, or homestays. Because it's up to each individual host, our tip, in this case, is to have a conversation and clear up everything before confirming any trip!
Our platform is responsible for facilitating connections between travelers and hosts, and ensuring that agreements made through our website are honored. Important details must always be agreed upon before your exchange. So it's essential to ask about these things before arriving and to make sure that both parties' expectations are aligned before the experience.
If you're traveling with someone else, you can get on the same page as the host in terms of schedules so that one of you is always available to take care of your child(ren), for example. 😊
Another important point to keep in mind is that children cannot have a Worldpackers member profile until they're 18 years old. So the benefits of WP Insurance only apply to adult travelers who have confirmed their trip on our platform.


Just like when traveling with children, the first thing you'll need to do if you'd like to travel with your pet is talk to your host about it.
Many hosts may not accept pets for numerous reasons: maybe pets could make their guests feel uncomfortable, maybe there's not enough space, maybe the environment there would stress them out, etc.
If you have a pet you want to bring, search for locations that are more receptive to pets, and always talk to the host beforehand to be sure that there will be no problems. ;)
Do volunteers receive any kind of payment?
Worldpackers is a community based on win-win collaborative relationships, where exchanges are opportunities for learning, self-development, and cultural exchange. Our goal is not to facilitate work relationships, but rather collaborative exchanges that give you the chance to grow as a person and have authentic intercultural connections.
This is why we do not allow exchanges that include monetary compensation, and we do not recommend creating work contracts between travelers and hosts. Worldpackers goal is to promote collaborative relationships, not employment opportunities.
To ensure that our exchanges are indeed collaborative and not capitalistic, we allow a maximum of 32 volunteer hours per week. Additionally, the maximum length of stay with any host is 12 weeks (approximately 3 months) as we believe that after this period the collaborative purpose may be lost.
We want the very best for our travelers: exclusive content to help you grow and travel, incredible hosts, and the chance for each one of you to have transformative and unique experiences.
You don't have to pay to create an account, see all of our open volunteer positions, or learn from some of our articles and Academy content. But to have access to all of our Academy content and travel with Worldpackers, we have four plans.
The cost of each one of them helps Worldpackers to verify and approve more hosts to join our community, create more and more content, continue improving our platform, and allow our amazing team to keep doing this work so that our community grows more every day.
What are the requirements to participate?
Requirements vary from position to position depending on the kind of help requested by each host.
Based on their facilities and organization, some positions can or cannot accept couples traveling together, for example. For positions in other countries, it's common to request a certain level in the native language or another one, so that you can successfully accomplish the required tasks, and of course, communicate easily with your host.
When talking with your host, you can understand what they expect from volunteers and how exactly you can help them and learn during your exchange.
The requirements for each position are shown on its description page and you'll only be allowed to apply to positions with compatible skills based on your profile. For this to work, you need to have your profile completed and up-to-date.
Do Worldpackers' experiences generate any certificates?
As a collaborative platform, all we do is facilitate the connections between travelers and hosts. Some hosts offer certain certificates for helping and participating in their projects, so we recommend confirming this information directly with your host.
You can check if a host offers any certificates in the "What this host offers" section of every position.


Can I chat with hosts before purchasing a plan?

No. As a collaborative community with the mission to connect travelers and hosts, only our members can send messages and arrange exchanges with hosts.
But non-members can still see all of our available positions, save them in a Wishlist for when they're ready to join our community and read our community blog where Expert travelers share their travel tips and experiences. You can also access the Traveling with Worldpackers track in our Academy to understand more about the world of volunteering and start planning right now.
I'm a person with disabilities, can I volunteer?
We encourage any and all people to travel and have transformative experiences!
We're working really hard on being a more accessible platform for everyone. Our site doesn't yet have a specific search filter to find hosts whose locations have full accessibility, so we recommend asking hosts about it when you're considering applying to them. On our platform, you can choose the positions that line up with the ideal skills for you to help with, and chat with hosts to get answers to all of your questions and concerns about the physical characteristics of their place, as well as the accessibility of the surrounding area.


What if something doesn't go as expected during my stay?
Before beginning any exchange, we recommend having a long conversation with your host to understand what your experience will be like, your daily routine, and the tasks they need help with. In other words, align your expectations so that both of you have the best possible experience. :)
If a host doesn't respect what you agreed to previously (beginning on your arrival date) or there's another problem that is the fault of the host alone, we offer Worldpackers Insurance - subject to the approval of our team - which means we'll help you to find a new host to continue your trip and, if necessary, reimburse you for nights in a shared hostel room (the number of nights to be reimbursed depends on the type of Insurance purchased - Standard, Extended or Prime). You can read more details about Worldpackers Insurance Policies here.
No way! At Worldpackers, we have plans for travelers who want to travel on their own or with someone else. 💙 Click here to know more about travelling with a partner or friend.